EASTWOOD RICHMONDE HOTEL - SAFE STAY PROGRAM
EASTWOOD RICHMONDE HOTEL IS COMMITED TO MAKING YOUR STAY SAFE WITH OUR SAFE STAY PROGRAM
Ever since the COVID-19 outbreak began, Eastwood Richmonde Hotel has constantly been on high alert, making sure our guests and employees are properly protected at all times. We reiterate this commitment as we operate in the new normal through our SAFE STAY Program which consist of the strict protocols currently in place to ensure all guests continue to remain safe and comfortable. The program is based on six main guidelines: (1) staff health, safety & hygiene; (2) guest screening; (3) protecting the hotel environment; (4) physical distancing; (5) intensified housekeeping procedures; and (6) modified hotel policies and procedures.
The Department of Tourism (DOT) has certified Eastwood Richmonde Hotel to operate and accept guests with profiles in accordance with the guidelines of the current quarantine level. Moreover, the DOT has also verified the hotel to be compliant with the government`s public health standards, including its integration of the contact tracing system, StaySafe.ph in its processes.
See certification here.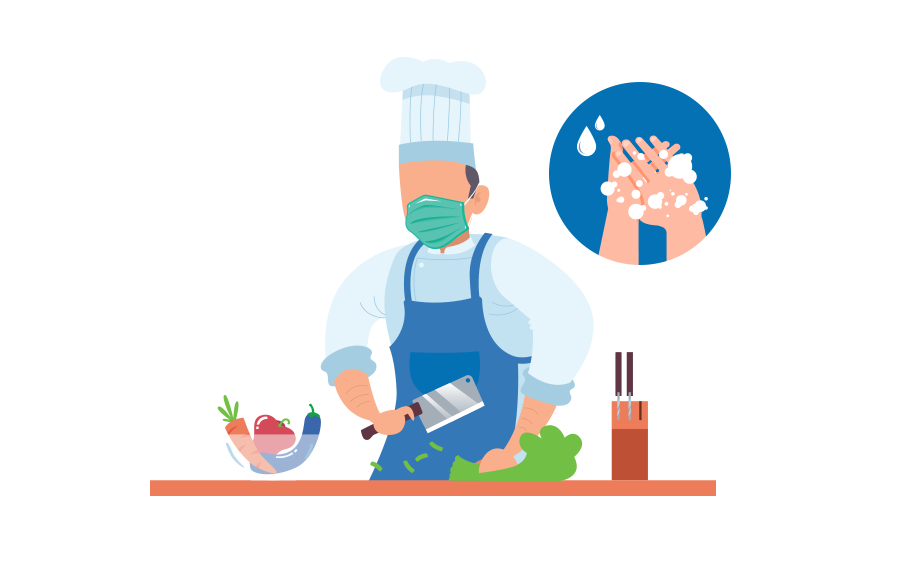 STAFF HEALTH & SAFETY
Staff safety is guest safety. To date, 97% of the staff on duty have been vaccinated to keep them protected and our guests extra safe. The hotel continues to screen body temperature of staff prior to duty.

Staff are required to wear freshly laundered and properly disinfected uniforms at the start of every shift. Staff are also provided with appropriate personal protective equipment (PPE) for their use while on duty.
Daily briefings and reminders strategically placed around work areas help ensure everyone practices good hygiene, respiratory etiquette, and physical distancing, among others.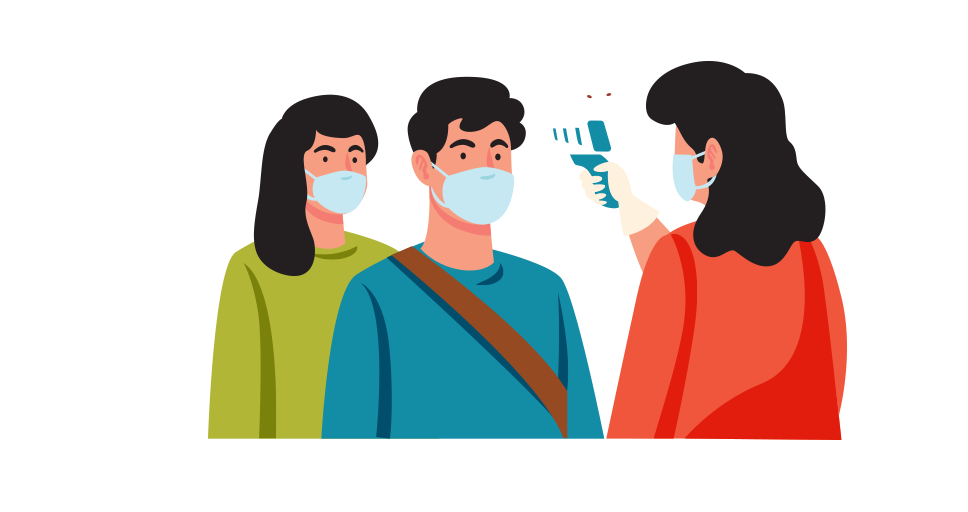 GUEST SCREENING
Trained hotel staff will screen the body temperature of guests using a thermal scanner at the hotel entrances. Only guests with temperatures under 37°C will be allowed to enter the hotel's premises.
Guests must complete and submit a health declaration form before checking in.
If purpose of stay is to be quarantined for a number days, guests must present proper documentation from the Department of Health.
If applicable to current hotel operations, diners and banquet attendees must fill out a health declaration form prior to dining and entering the function room.
Click here to download the health declaration form. Data privacy is strictly enforced by the hotel.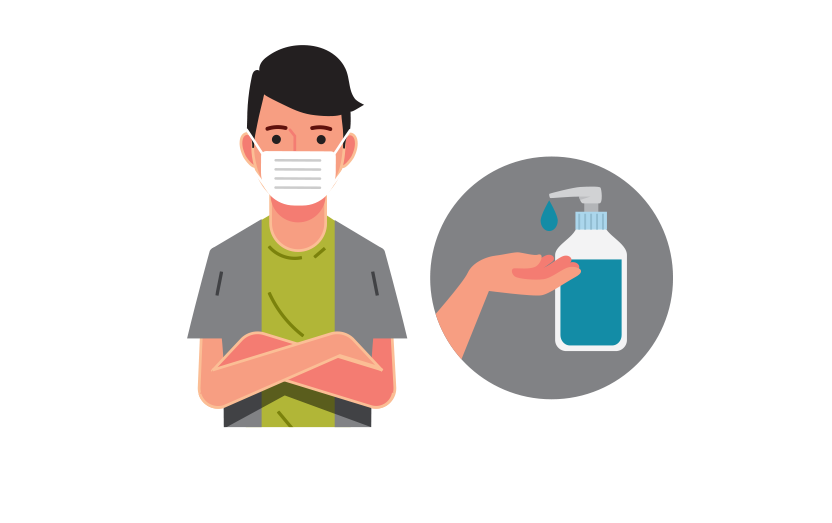 PROTECTING HOTEL ENVIRONMENT
Guests
All hotel entrances are provided with disinfecting mats and hand sanitizers and everyone is required to disinfect their shoes and sanitize their hands before entering.
The hotel enforces a no face mask, no entry policy and requires that guests wear their masks at all times while in the hotel. Guests may only take off their masks inside their hotel room or when dining in the restaurant or function room, if applicable.
Luggage are wiped and sprayed with disinfectant by the hotel staff before bringing them inside the hotel.
A sanitation kit is issued to guests upon check-in.
Through visual aids, guests are reminded to always observe physical distancing, hand hygiene, and proper decorum when coughing or sneezing.
Hand sanitizers are conveniently provided around the different common areas of the hotel for guests' use.
Employees & Suppliers
Back-of-the-house entrances are also provided with disinfecting foot mats and hand sanitizers. Staff and suppliers are required to disinfect shoes and sanitize hands before entering the hotel.
A no face mask, no entry policy and temperature screening are implemented for both staff and suppliers.
Items delivered to the hotel are sanitized prior to bringing them inside the premises.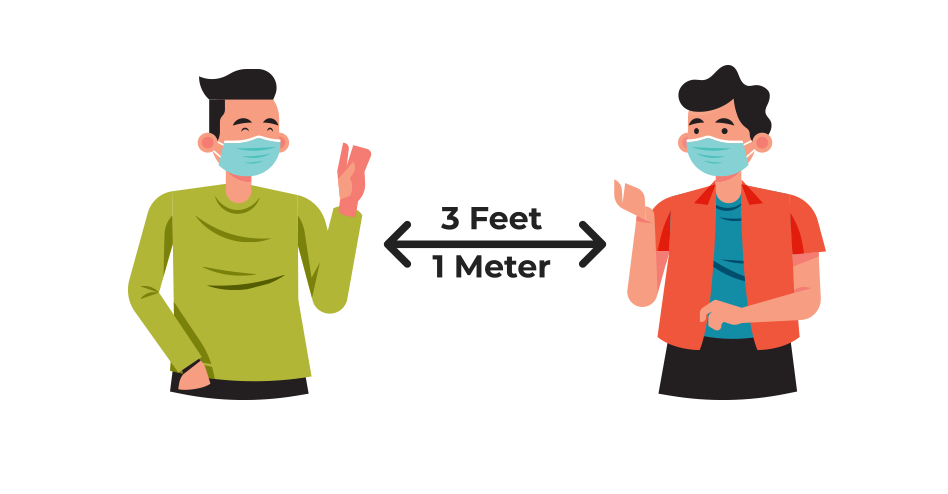 PHYSICAL DISTANCING
Public Area
Physical distancing is strictly enforced by the hotel. Floor markings provide guides to guests on where to stand.
The number of guests is limited in enclosed spaces like elevators and public area restrooms.
Furniture in the common areas are rearranged as needed to allow safe distancing.
An acrylic glass barrier is installed at the Reception Desk.
Dining Outlets (If applicable to current hotel operations)
Seating in the restaurant outlets are reduced to the capacity allowed by the local government.
The tables and chairs are rearranged to provide at least one (1) meter distance between diners.
Hotel staff always maintains their distance with the diners.
Banquet Functions (If applicable to current hotel operations)
Maximum capacities in the function rooms are reduced to that allowed by the local government.
The different banquet set-ups are modified to provide at least one (1) meter distance between banquet attendees.
Banquet staff keeps a safe distance from the banquet attendees at all times.
Shared Facilities (If applicable to current hotel operations)
Use of the gym and pool facilities is limited to allowed maximum capacities of the local government.
Additional precautions are implemented by the hotel to ensure the gym and pool do not become crowded. Guest usage of the facilities is strictly monitored.
Staff Service
All staff are instructed to stay at least 1 meter away from guests whenever personal interaction is needed.
Contactless guest services are implemented whenever possible. Guests are likewise encouraged to utilize online platforms and payment transactions.
Guests are encouraged to leave the room during makeup room service.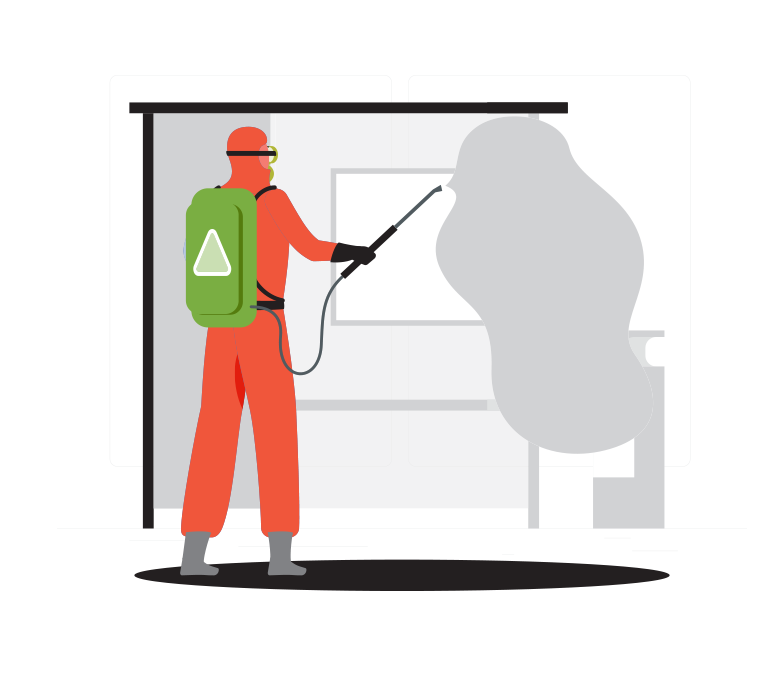 INTENSIFIED HOUSEKEEPING PROCEDURES
Public Area
High touch point surfaces like elevator buttons, door handles, handrails, and counter tops are disinfected more frequently.
In collaboration with the hotel's hygiene service provider, Ecolab, all public areas are treated regularly with potent cleaning and disinfecting solutions.
Additional processes such as UV light sanitation is also done regularly in areas where it is possible.
Guest Room
All recently checked out rooms are aired out prior to deep cleaning and disinfecting.
Additional processes such as UV sanitation are performed to further ensure rooms are completely clean and germ-free.
Frequently touched surfaces like door handles, remote controls, light switches, mini bar refs, electric kettles, safety deposit box keypads, and telephones are thoroughly disinfected using hospital-grade solutions.
Dining Outlets & Function Rooms (If applicable to current hotel operations)
Prior to the start of each outlet's service hours and before attendees arrive in the function rooms, areas are sanitized using hospital-grade solutions.
After every service, upholstered chairs are sprayed with disinfectants, tables and chairs are thoroughly wiped down, while seat covers and tablecloths are replaced with freshly washed linen.
For day-long events, function rooms are sprayed with disinfectants during break time.
Shared Facilities (If applicable to current hotel operations)
The gym area is disinfected with the same solutions used in the public areas and guest rooms.
Exercise machines and equipment are thoroughly sanitized after every use and again at the end of the day.
Sanitizers are also made available for the use of guests should they wish to wipe the equipment themselves before their use.
The pool is cleaned daily using chlorination which maintains the water's alkalinity at a level that would effectively kill bacteria and viruses. This process is accepted by the Department of Health. The cleaning process may be done a few more times during the day depending on the usage of the guests.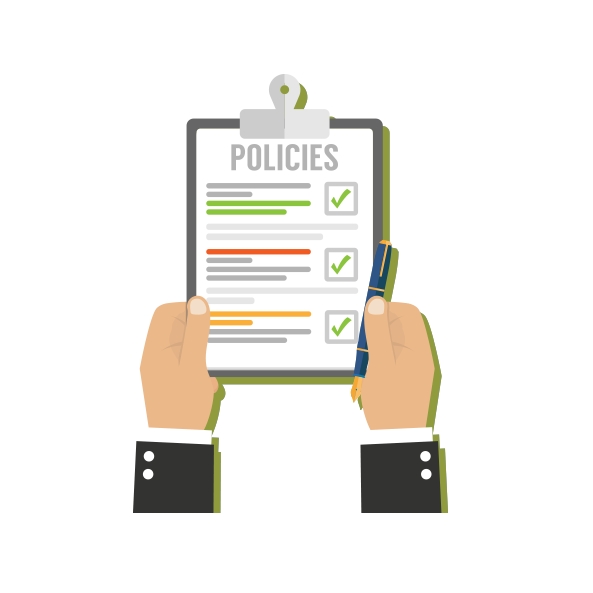 MODIFIED HOTEL POLICIES & PROCEDURES
Room Accommodations
Only a maximum of two (2) guests will be allowed to stay in the room. Additional persons may be permitted if living in the same household.
Visitors of guests are prohibited from entering the hotel rooms. Social gatherings in guest rooms are not allowed.
Guests on quarantine/awaiting COVID-19 test results may not leave their rooms until their check out.
Guests are encouraged to use the hotel's e-Concierge system for contactless check-in / check-out.
Makeup room service is modified and limited to twice a week or every third day of guest's stay. Towel replacement and guest amenity requests may be accommodated upon request. Trash is collected daily.
Food & Beverage Service
While the city is under strict quarantine, buffet service at the restaurant outlets and banquet functions is suspended until further notice. If a room booking includes breakfast, a plated or packaged set meal is served in the guest's room instead. If dine-in is permitted, guests may have the option to avail of their breakfast at the café, subject to proper social distancing.
If allowed in the city, buffet may be served in the restaurant and banquet functions provided there are food servers in proper PPEs and guests wear their face masks at and near the buffet table.
Sterilized cutleries, glasses and plates are kept covered and placed on the tables only at service time.
QR codes are made available for contactless viewing of the restaurant and Room Service menus.
A grab-and-go station is conveniently set up at the hotel lobby for takeaway orders. For added convenience, takeaways may be picked up curbside or delivered to guest's address. Advance order required with appropriate lead time.
Richmonde will always be committed to finding ways to ensure guest experiences remain enjoyable in the new normal. With the Safe Stay program implemented by Richmonde and the other brands under the Megaworld Hotels and Resorts group, guests are assured of their protection and wellbeing. We are hopeful that through everyone's cooperation, the world will overcome this health crisis and we will soon be able to travel, gather, and celebrate freely again. As we all adapt to our new reality, you can be assured that we at Richmonde will continue to do our best to make life rich for our guests.
For further information regarding Eastwood Richmonde Hotel's COVID-19 preventive measures, please call (632) 8570 7777 or email inquiry@eastwoodrichmonde.com.
EMERGENCY CONTACT NUMBERS
COVID HOTLINE | (02) 8942 6843 / (02) 8942 1555
Medical City | Ortigas Avenue, Pasig City | (02) 8988 1000
Department of Health (DOH) | QMMC Compund, Project 4, QC | (02) 8249 2000
Quirino Memorial Medical Center (QMMC) | (02) 5304 9800
City Epidemiology and Surveillance Unit (QCESU) | Open 8am to 5pm | QC Hall, Elliptical Road, Brgy Central, Diliman, QC | (02) 8703 2759 / (02) 8703 4398 / 0916 122 8628 | 0908 6398086 | gcsurveillance@gmail.com / QCSurveillance@quezoncity.gov.ph